*HARGA DAN STOK DAPAT BERUBAH SEWAKTU-WAKTU. MOHON KONFRIMASI STOK TERLEBIH DAHULU
Multiple Loads, All-in-One FlexWash™
Flexible Washing

Wash what you want,
how you want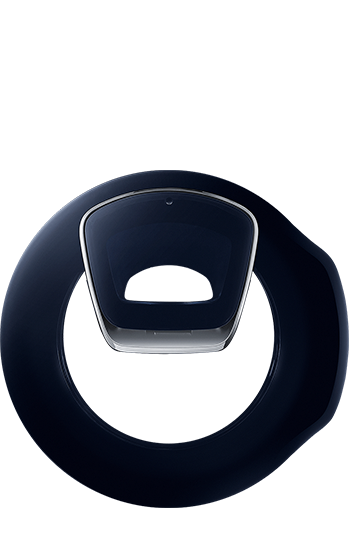 Ergonomic Design

Ergonomic design
for less back-bending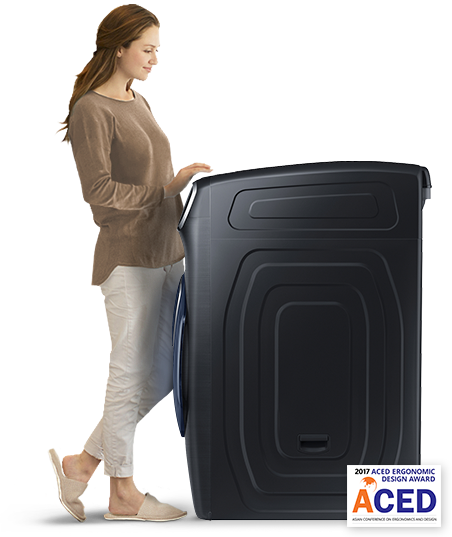 amp;fmt=png-alpha" alt="Flexible Washing with best 21 Kg Front " data-src-pc="//images.samsung.com/is/image/samsung/in-feature-front-loading-wr24m9960kvtl-72893901?$Download-Source{replace0}amp;fmt=png-alpha" data-src-mobile="//images.samsung.com/is/image/samsung/in-feature-front-loading-wr24m9960kvtl-72893878?$Download-Source{replace0}amp;fmt=png-alpha" data-media-type="pc" style="width: 234px;">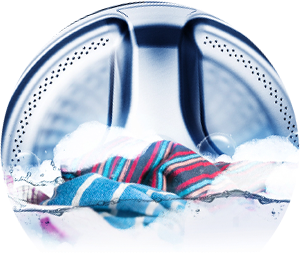 3 Doors

2 washers + 1 AddDoor =
All-in-One
{replace0}
Powerful bubble actionOutstanding performance EcoBubble™
technology delivers powerful cleaning, even at low temperatures.Detergent is turned into bubbles, so it quickly penetrates fabric and removes dirt easily,while protecting the fabric and saving energy. Foam emerges from the ecobubble drum. The foam rises from between fabrics and emerses the laundry in foam. Finally, the machine rinses the fabrics with wide, diagonal streams of water.
Refresh your clothes
with air
AirWash
Air Wash technology deodorizes and sanitizes clothes and bedding, so they always smell fresh.
Using just super-hot air, unpleasant odors, bacteria and allergens are removed without boiling or using chemicals.
Intensive Stain Removal
Bubble Soak
With the touch of a button, Bubble Soak technology helps remove a variety of stubborn stains.
Clothes are thoroughly soaked in bubbles, so dirt and stains are loosened and removed effectively
Take control
anytime, anywhere
Smart Control
Smart Control lets you remotely control and monitor your washing from anywhere using a smartphone App*.
You can start or pause it and keep an eye on programme selections, the remaining time and finishing alerts
Less noise and vibration
Technology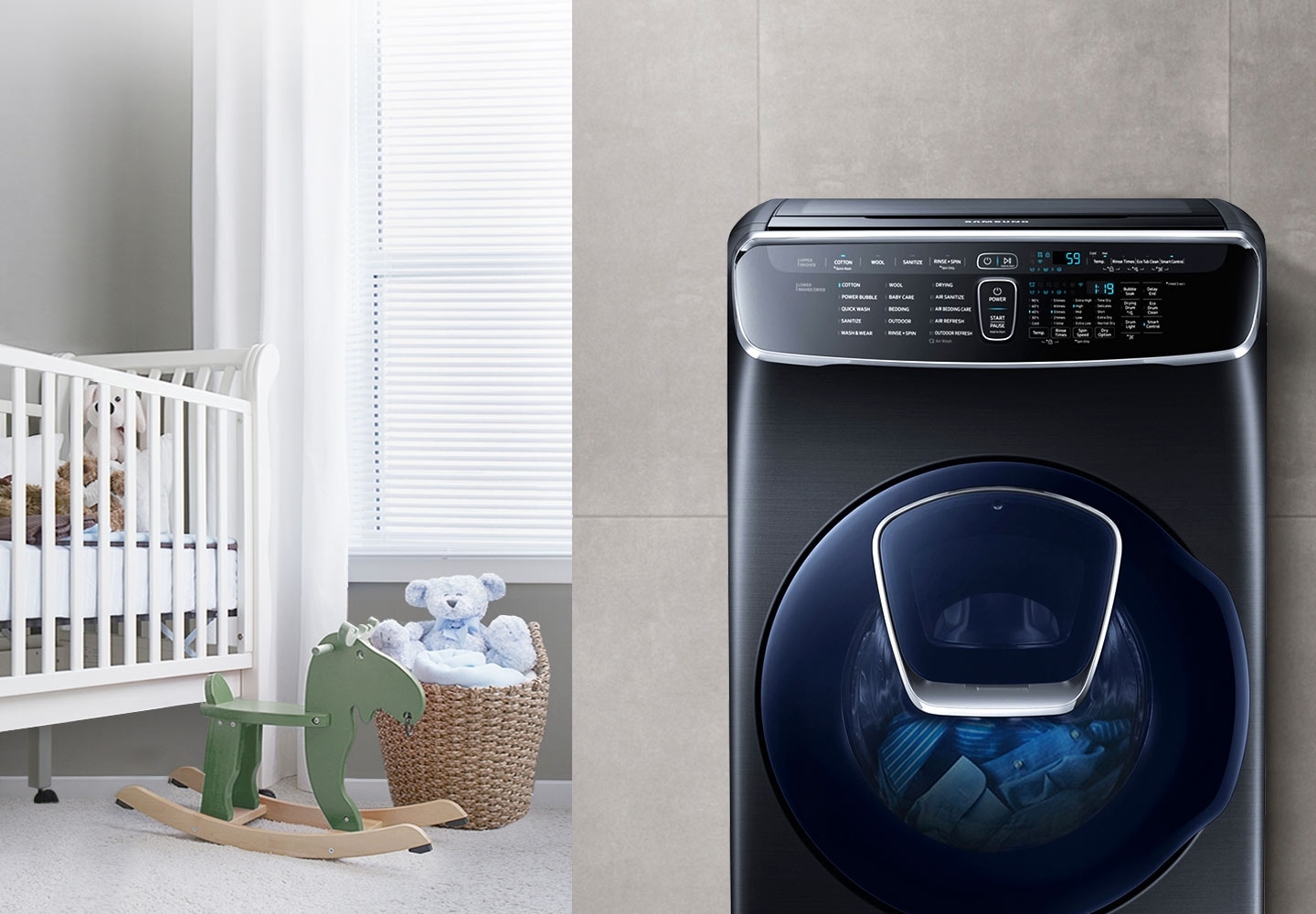 Even at high spin speeds and with full loads,
VRT Plus™ technology keeps the washer balanced and quiet.
Eco Drum
Clean
FlexWash™ has more features to help you care for your family.
After each cycle, the FlexWash™ automatically wipes away
residue in the diaphragm for consistently fresh washes. The
FlexWash™ will even notify you when it is time to run the Eco
Drum Clean course to sanitize the drum with hot water and
powerful jet streams.
Digital Inverter
Technology
The Digital Inverter Technology gives you long-lasting,
reliable performance. Less noise, less vibration and
less wear and tear – it even has a 10 year warranty.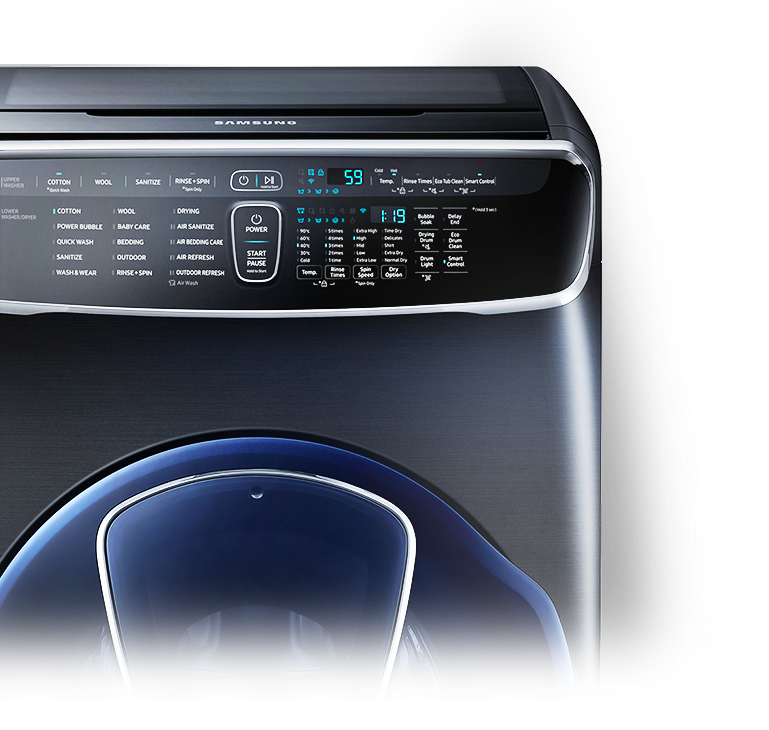 amp;fmt=png-alpha" alt="Latest Digital Inverter Technology" data-src-pc="//images.samsung.com/is/image/samsung/in-feature-front-loading-wr24m9960kvtl-72896877?$Download-Source{replace2}amp;fmt=png-alpha" data-src-mobile="//images.samsung.com/is/image/samsung/in-feature-front-loading-wr24m9960kvtl-72894009?$Download-Source{replace2}amp;fmt=png-alpha" data-media-type="pc" style="width: 359px;"> {replace2}